Category:
Press releases and news
Do you want to discuss your ideas with Operational Safety Excellence experts?
PRESS RELEASE: Unite-X Gets Certified for Data Security
February 17, 2022, Amsterdam Netherlands
Unite-X, Amsterdam, Netherlands, a provider of cloud-based safety management software, announced it has achieved ISAE 3402 Type II certification, the world-class standard for data security and compliance, based on an independent third-party audit.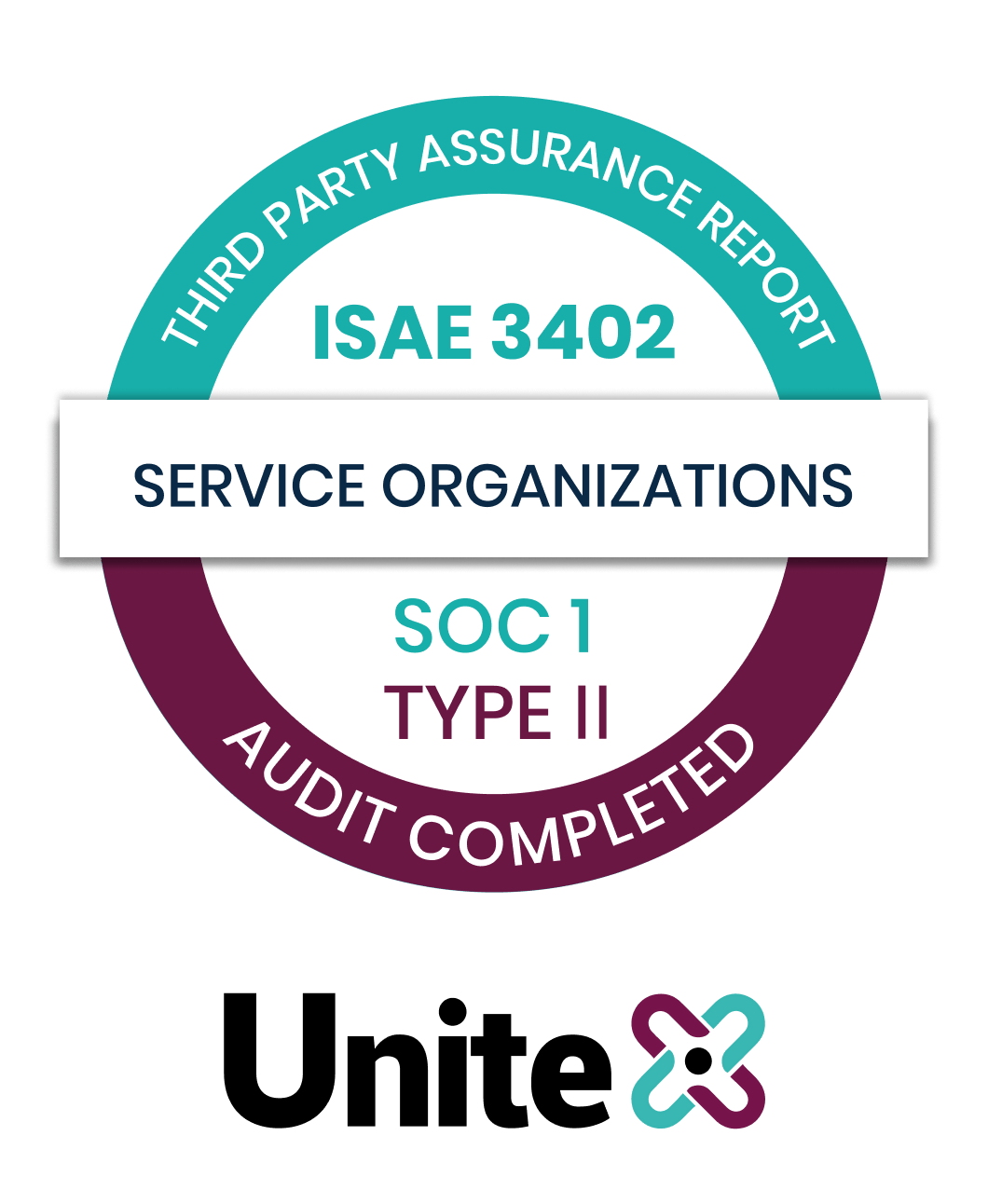 Unite-X is trusted by many large enterprises globally, including leaders in the processing and chemical industries, to organize, optimize and digitalize their safety processes.
"We commit to maintaining the highest security due to contractual obligations with our customers to protect their information, and global regulations like GDPR and CCPA about processing personal data", says Dmitrii Malyshev, the CTO at Unite-X who ruled the process of audit.
About ISAE 3402 type 2
ISAE stands for International Standard on Assurance Engagements. ISAE 3402 is an international assurance standard that describes Service Organization Control engagements, which provides assurance to an organization's customer that the service organization has adequate internal controls.
ISAE 3402 puts more emphasis on procedures for the ongoing monitoring and evaluation of control over data security, including the team education system.
Particularly ISAE 3402 Type II is a type of audit report, that refers to documenting how the process of control is performed over a certain period of time (typically 12 months).
An ISAE 3402 audit certificate includes an audit report performed by independent third-party representatives. The certificate confirms that Unite-X is compliant with the highest standard of internal control over data security and can be regarded as a quality criterion of Unite-X as a service provider.
It also pays for a customer to contract with a service provider that holds an ISAE 3402 certificate: the auditor of the customer can rely on the certificate of the service organization, resulting in a reduced necessary audit budget.
About auditing process
The Unite-X data environment has been developed over several years on a foundation of the highest security principles and has evolved into a mature environment compliant with ISAE 3402 through continuous improvement and employee engagement.
Unite-X was audited and certified during the period between July 2021 and February 2022.
According to Dmitrii Malyshev, "Our system is processing sensitive operational data of the plant, so the highest degree of security and privacy is absolutely critical. Our large enterprise customers, have very stringent IT requirements."
About Unite-X
Unite-X provides a cloud-based safety management solution that unifies critical safety processes on one integrated platform. Unite-X supports global enterprises across processing, chemical, and food industries, including DSM, Sabic, Cargill, etc. The fully configurable solution forms a transparent, and compliant safety environment while optimizing key safety procedures by making them lean and risk-free.
PRESS RELEASE: IB&X continues as Unite-X
24th August 2021, Netherlands
iB&X, creator of the award-winning safety and efficiency platform, continues under the name Unite-X.  
After more than twenty years of operating in the field of Operational Safety Excellence (OSE), the company decided it was time for a new era, represented by a new image covering both their company and product name.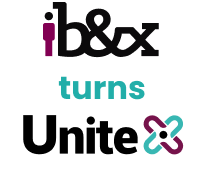 History
Unite-X (previously iB&X) started under the name iBanx in 2000, operating as consultants in the field of safety within large-scaled industries. But quickly, it was recognized there was so much more to learn and improve in this specific field, merging safety and other fields. Watch the video about the timeline of Unite-X.  
Later, iBanx changed into iB&X, with a more specialized approach towards safety and operational efficiency. As pioneers in the field, where Health, Safety, and Environment (HSE/EHS) was the most organizations' primary focus, more and more companies noticed the benefits of the zero-incident solution when combining safety with operational excellence.  
Unite-X
Now, more than twenty years later, it has been shown that making a true impact needs a vision, expertise, knowledge, and courage. It became also obvious that applying lean methodologies to safety processes helps manufacturing organizations to unlock new potential for continuous improvement. 
 Within all the developments the company has made in the last two decades (worldwide representation, reaching 8-week implementation, and winning the DSM award for Indirect Best Overall Supplier (https://unite-x.com/knowledge-base/press-release-ibx-wins-the-indirect-best-overall-supplier-award-by-dsm/)), the organization decided it was time for a new era, including a new brand name as well: Unite-X. 
This is how Barbro Stalbrink, the director of Unite-X comments on the new name: "Unite stands for the way our company works. We unite people and we also unite safety with operational efficiency. We strongly believe in a certain way of thinking in which we unite the strongest parts of different fields and make a difference." Watch the movie of director Barbro Stalbrink to learn more about why we chose the name Unite-X here.  
Sjoerd Nanninga, director of Unite-X Asia, comments on the X part of the name:
"The X represents the true action ('there where it really happens'), but also implicates decisions based on real data and made by people who are at the X, people who are actually involved in the X." 
(Read his article about the X-Factor here).
Rob van den Heuvel (SABIC): 
"We were looking for a program. But what we got was a program, but also a way of thinking and a way of working, which was a bonus for me." 
Unite-X has developed into a worldwide leader in operating in the field of Operational Safety Excellence (OSE). This domain is created by Unite-X experts, covering the industry knowledge about how to balance production efficiency with working environment safety. It focuses on continuous process improvement by embedding safety execution, safety control, and safety assurance in the heart of operations.